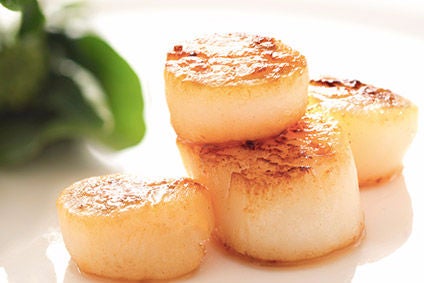 US group Blue Harvest Fisheries has completed its acquisition of Canada-listed High Liner Foods' scallop business.
Under the terms of the deal, Blue Harvest acquires the assets of High Liner's scallop business, along with its facility in New Bedford, Massachusetts. High Liner receives cash proceeds of US$8m for the business and facility, plus additional amounts for scallop inventories.
In addition, High Liner said it would continue to offer scallops to its customers through a supply agreement with Blue Harvest.
Blue Harvest CEO Jeff Davies said: "High Liner's expertise and distribution capabilities in the frozen scallop market are highly complementary to our existing capabilities. Through this acquisition, we will grow our customer base, increase our portfolio of quality-assured products, and build increased presence in the premium seafood marketplace."
High Liner said in January that it would end production at a leased facility at Malden in Massachusetts as it looked to reduce its "excess capacity" in the country. In February, the firm said it would stop value-added fish operations at its New Bedford facility to reduce excess capacity across its production network in North America.
Blue Harvest was formed last year with the acquisition of eight Virginia-based scallop vessels and related shore assets from US scallop fishing firm Peabody Corporation. Its acquisition of the High Liner asset is the third Blue Harvest has made in 2016.