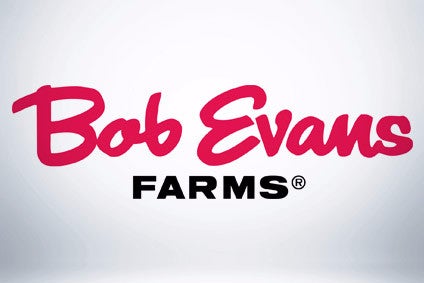 Bob Evans Farms has booked improved annual sales and earnings, with higher volumes offsetting lower prices and the US food manufacturer's top line.
The company, made up of the manufacturing operations left after it sold its restaurant business to US private-equity firm Golden Gate Capital earlier this year, filed net income from continuing operations of US$17m for the year to 28 April, compared to $16.2m a year earlier.
Operating income from continuing operations was $53m, versus $37.7m the previous year.
Net sales from Bob Evans Farms' continuing operations were up 1.9% at $394.8m. Excluding the 53rd week during the company's previous financial year, net sales from continuing operations increased 3.8%.
Bob Evans Farms said its pounds sold increased 7%, while its average net selling price per pound declined 3.4% compared to the prior year.
The company said its prices had fallen amid an increased sales mix of "lower-priced, although higher-margin, side-dish products relative to sausage". It said an increase in trade spending had also reduced prices for sausage products.
After the end of Bob Evans Farms' financial year, the company sealed its acquisition of US business Pineland Farms Potato Co.
President and CEO Mike Townsley said: "We closed the fiscal year with strong fourth quarter earnings, exceeding our full-year guidance, and completed the strategic transactions that have reshaped Bob Evans into a higher growth and higher margin, pure-play packaged foods company. We are now focusing our attention on capitalising on the growth opportunities in our refrigerated side-dish business while completing the integration of Pineland Farms Potato Company. The Pineland acquisition provides the added production capacity as well as the product and channel opportunities to support our growth."