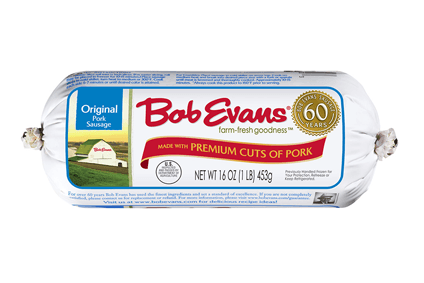 Bob Evans Farms, the US food manufacturer and restaurant operator, has forecast higher annual sales from its packaged food arm BEF Foods after seeing the division report rises in full-year revenue and profits.
Mark Hood, Bob Evans Farms' CFO, said yesterday (14 June) the company expects BEF Foods' net sales in fiscal 2016/2017 to hit US$400-420m, up from the $380m the division generated in the 52 weeks to 29 April.
Hood said BEF Foods' refrigerated side-dish product line was expected to contribute "most of the growth". He added: "We anticipate incremental marketing expenditures at BEF Foods to support continued volume growth, particularly of our refrigerated side dishes."
BEF Foods is expanding a side-dish production facility in Lima, Ohio. "We expect its new production capacity to be brought on-line later this summer; enabling us to meet peak holiday demand this fall and achieve continued distribution and sales growth in the years ahead," president and CEO Saed Mohseni said.
The $380.5m in net sales from BEF Foods was a 0.3% increase on the previous 12 months. Volumes rose 5.8% but the company said the division's average net selling price per pound declined 5.2% due to an increased sales mix of lower-priced – but higher-margin – side-dish products relative to sausage. Increased trade spending on sausage lines meant prices for those products were lower year-on-year.
Fourth-quarter net sales increased 1.1%.
BEF Foods' GAAP operating income was $71m, compared to $40m a year earlier. Non-GAAP operating income stood at $74.6m, compared to $43.8m.
Mohseni said: "BEF Foods capped an excellent year with continued strong volume and profit growth."