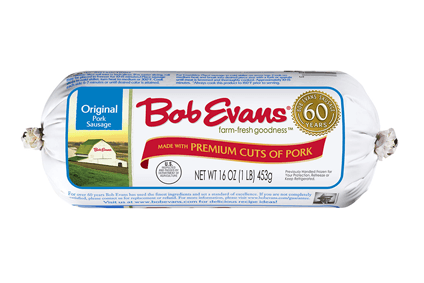 Bob Evans Farms, the US convenience food group and restaurant operator, has named director Doug Benham to the temporary position of executive chair while it looks for a new CEO.
Benham, the former president and CEO of Arby's Restaurants, joined Bob Evans Farms as a director a year ago. He was one of four directors who joined the company's board after being put forward by activist investor Sandell Asset Management, which was putting pressure on the company to improve its results and returns for shareholders.
The company has also set up an office of the chair, comprising executives including CFO Mark Hood, Mike Townsley, the president of its food manufacturing arm BEF Foods, chief concept officer John Fisher and Colin Daly, the group's general counsel and secretary.
The office replaces the office of the interim CEO, which was established after the group's CEO Steve Davis resigned "by mutual agreement" in December. Hood and Townsley had formed that interim office.
Mary Kay Haben, another of the four directors nominated by Sandell who joined last summer and who has served as non-executive chair since October, will become Bob Evans Farms' lead independent director.
"As Bob Evans continues to execute its turnaround plan and pursues its strategic objectives, the Board believes this new structure will facilitate more cohesive leadership," Benham said.
Benham will serve as executive chair until the new CEO has completed a transition period, at which point the company will revert to a structure led by a non-executive chair and a CEO in separate roles.
Davis's departure came as Bob Evans Farms looked to improve its results after pressure from activist investor Sandell Asset Management Corp.
Last summer, four executives put forward by Sandell Asset Management secured seats on the Bob Evans Farms board. The fund had called for the replacement of the "stale and entrenched" board of directors.
Sandell had been pushing Bob Evans Farms, which also runs over 500 restaurants in the US, to spin off its food processing arm. It also called for Bob Evans Farms to sell some real estate assets.
In March, Bob Evans Farms announced it would not separate its business and spin-off packaged food unit BEF Foods.
However, in May, the company outlined plans to close 20 restaurants it said were not meeting expectations.
In June, the group said it would sell and lease back its head office and two plants to raise funds to buy back shares. Nine days later, the company said it was considering either a sale-leaseback or a tax-free REIT conversion and spin-off of "a select portion" of its restaurant properties.