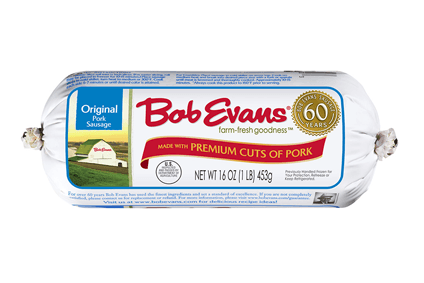 Bob Evans Farms, the US restaurant-to-prepared foods group, has said that it will not separate its business and spin-off packaged food unit BEF Foods.
The company has been involved in a proxy battle with activist investor Sandell Asset Management Corp., which has called on management to spin off prepared foods and unlock the value in the group's restaurant real estate.
Bob Evans said that it worked with independent advisors Lazard and JP Morgan and "thoroughly reviewed" to two proposals over the past three months.
"Working with Lazard, [the finance committee] thoroughly reviewed the possibility of a separation of the BEF Foods business and concluded that a sale or spin-off of the segment, at this time, would not enhance shareholder value, and that continued focus on operations improvement would deliver greater benefits to our shareholders," the company said.
The company has been focusing on improving efficiency at the unit. During the third quarter, Bob Evans said BEF Foods' operating margin of 10.9% improved 870 basis points over the prior year period driven by sales gains, improved plant efficiencies and lower sow and trim costs.
Bob Evans manufactures a variety of products – from sausages to breakfast bowls and potato products – under its namesake brand.
The group's share price dropped 18.11% in after hours trading in New York on the news yesterday (3 March).