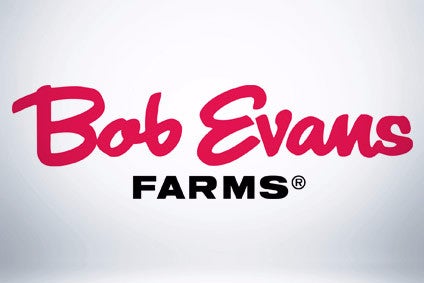 US group Bob Evans Farms has booked higher third-quarter sales and profits from its packaged food operations, the part of the business on which it will focus after the sale of its restaurant arm.
The company, which announced in January it was selling its restaurants, posted a 4.6% rise in net sales from its continuing operations – or BEF Foods – to US$112.8m for the three months to 27 January.
Saed Mohseni, the president and CEO of Bob Evans Farms, who is to leave to run the restaurant business, said, "BEF Foods achieved year-over-year market share and pounds sold growth in its key product categories and distribution channels. Retail channel pounds sold increased nearly 8%. Foodservice sales were likewise strong with 19% year-over-year pounds sold growth."
Bob Evans Farms said the net income from its continuing operations stood at $9.8m, against $6.4m a year earlier.
The company is to retain the Bob Evans Farms name after the sale of the restaurants to US private-equity firm Golden Gate Capital, a deal expected to be closed by the end of April.
Bob Evans Farms' acquisition of potato products supplier Pineland Farms Potato Co., which it announced alongside the disposal of its restaurants two months ago, is set to be finalised by the start of May.