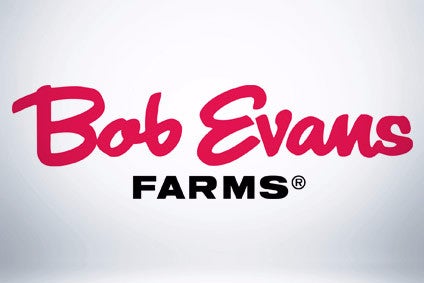 US food manufacturer and foodservice operator Bob Evans Farms has sold its chain of restaurants to focus on food – and is expanding its remaining business with the acquisition of potato products supplier Pineland Farms Potato Co.
Bob Evans Farms has faced investor pressure to restructure its business, with calls to spin off manufacturing arm BEF Foods.
The company yesterday (24 January) announced the sale of its Bob Evans Restaurants arm to US private-equity firm Golden Gate Capital for US$565m. The group also revealed it had acquired Pineland Farms Potato Co. for $115m.
Saed Mohseni, the president and CEO of Bob Evans Farms, said: "The sale of Bob Evans Restaurants enables us to concentrate exclusively on BEF Foods, our fastest growing and most profitable segment. We believe this focus will result in higher returns for our shareholders and, as a more focused private business, Bob Evans Restaurants will be better able to deliver on its brand promise of providing quality food and hospitality to every guest at every meal.
"The acquisition of PFPC not only increases our side-dish production capacity, it provides capability to produce and sell diced and shredded potato products in both the retail and foodservice channels. The acquisition also diversifies our production capability by adding a second state-of-the-art potato processing facility with 180 million pounds of capacity, 50 million pounds of which are expected to come online in April 2017."
The new-look Bob Evans Farms will have a new president and CEO. Mike Townsley, the president and CEO of BEF Foods, will succeed Mohseni, who will move to lead Bob Evans Restaurants under Golden Gate Capital's ownership.
"Mike has been the driving force behind the transformation of BEF Foods and we look forward to continued strong leadership from him and his team, including chief administrative and chief financial officer Mark Hood who will remain in his role," Bob Evans Farms executive chairman Doug Benham said.
Hood said Bob Evans Farms was maintaining its forecast of full-year fiscal 2017 non-GAAP diluted earnings per share of $2.15 to $2.30, should the two transactions close on 28 April.
He added: "We are also providing fiscal year 2018 preliminary revenue and EBITDA targets of $470 million, and $105 million, respectively. We expect to establish a $300 million credit facility at the time of the transaction closings and expect that our targeted leverage range will be one-to-two times, which provides considerable flexibility to continue to grow and invest in BEF Foods."