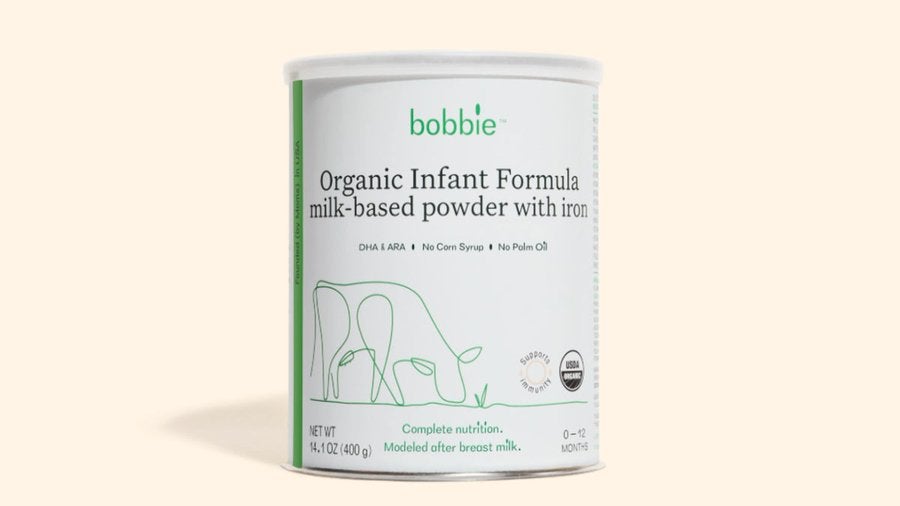 Bobbie, a US-based, organic infant-formula business run by mothers, has raised US$15m in a series A funding round.
Investment in the San Francisco business was led by VMG, which has previously backed businesses including Kind, Bare Snacks and Daily Harvest.
Bobbie was co-founded by Laura Modi, who is originally from Ireland, and Sarah Hardy. Modi was frustrated European-style formulas were not available in the US.
The organic recipe put together by Modi and Hardy is, the company says, modelled after breast milk. Bobbie says its formula is designed to meet the most recent European Union nutritional standards for "critical ingredients" such as DHA and iron, while also complying with US nutritional standards for infant formula.
Bobbie launched in January and topped $1m of sales in the first quarter with more than than 70% of all traffic being organic and word of mouth.
The company is supported by a 20-person, women-led 'motherboard' and a medical affairs team made up of doctors, lactation consultants, paediatricians and other professionals.
Modi, the company's CEO, said: "Mothers understand the ins and outs of infant formula, from the ingredients to the politics. They have experienced the pain, they have worked through the solutions, and they believe with every disappointed ounce in them that there's a conversation to be had on how we feed our babies."
VMG's Ally Tam, who has joined the company's board, said: "We see hundreds of new brands launch every year, so when Bobbie showed us their first month's launch results – which were exceptional – it was a no-brainer to formalise our relationship with the company by leading their series A."
Bobbie sells direct-to-consumer and offers a subscription service to parents across the US.