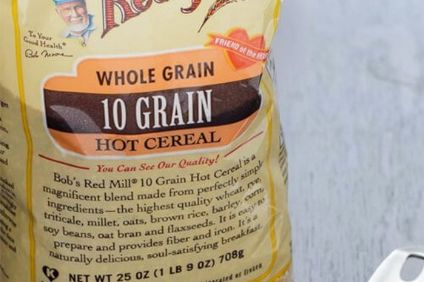 Bob Moore, who has spent 40 years building his Milwaukee, US-based Bob's Red Mill Natural Foods, is stepping down as CEO.
He will be replaced by 20-year company veteran Dennis Vaughn, who most recently served as senior vice president of operations and chief operations officer at the company, which specialises in nutritious, organic and gluten-free foods.
Vaughn has overseen the expansion of production capacity and the move into new, modern formats such as Oatmeal Cups.
As the new CEO of Bob's Red Mill, Vaughn will be responsible for the day-to-day management and future growth of the company. He will continue to serve on the Bob's Red Mill board of directors, to which he was elected in 2016.
Moore will remain active president, working closely with Vaughn and the executive team to "drive the company's core mission of improving the health of consumers by eating whole grains and minimally processed foods".
He said: "Dennis and I share a passion for this brand and have worked closely together to grow Bob's Red Mill into what it is today,
"I truly believe there is no better person to lead this company to even greater success, and I look forward to continuing to work with him to manage this business we both know and love."
Vaughn added: "I am so proud to lead this amazing employee-owned company that has never compromised in its commitment to making the world a better place with healthy, wholesome foods.
"With such a talented executive team, dedicated staff and Bob by my side, the sky's the limit for Bob's Red Mill."