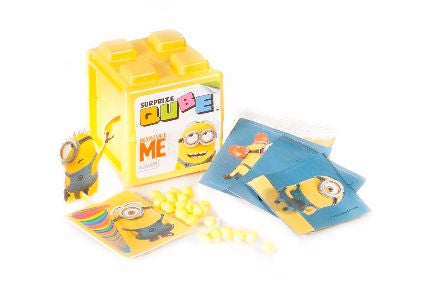 UK confectioner Bon Bon Buddies has announced the appointment of an executive team.
The Wales-based firm said the team would direct the company's future growth.
Under the new structure, the firm – which produces a number of products under license from companies such as Disney, Universal and Nintendo – said it had outlined a five-year growth strategy and "plans to grow 'all-year-round' business, including own-brand products, to 60% of annual turnover".
Justin Thomas will lead the business as managing director. Previously he was purchasing and logistics director and has been with the company for 16 years, overseeing the business's trade in the UK, France, Poland, Germany, Nordics and Eastern European territories.
He replaces Chris Howarth, who has now taken up the position of chairman and will now "help to shape the company's direction at a strategic level," a statement read.
Graham Dyer has been appointed group sales, licensing and marketing director, having been with the company for eight years as UK sales director. He joined the company from Perfetti Van Melle where he was general manager for Chupa Chups UK.
Joanne Manfield has been named finance director from Bob Bon's group financial controller. She joined the company in 2007.
Howarth said: "Over the past 23 years, Bon Bon Buddies has grown from a business that operated from the front room of my home to an international supplier of confectionery, exporting products worldwide. Our position in the global market is down to the hard work, commitment and talent of staff.
"I'm delighted to have appointed Justin, Graham and Joanne as the executive team who have worked at the business for years, and understand how we have grown but also how we can continue to build on our successes. I'm looking forward to seeing what new opportunities Bon Bon Buddies will seize under its new leadership."