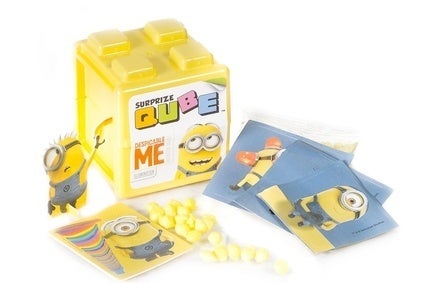 UK confectioner Bon Bon Buddies has expanded its Surprize range with the launch of Surprize Qubes, individual building blocks containing strawberry-flavoured chewy candy, character stickers and push-out character standees.
Barbie, Super Mario and Despicable Me 2 characters are the "faces of the new Qubes", the company, which makes licenced confectionery, said. There are 24 stickers and 12 standees to collect for each character. The patent-pending building blocks can be used to build shapes.
The range is being unveiled at trade show ISM and will be available throughout Europe and the Middle East, the company revealed.