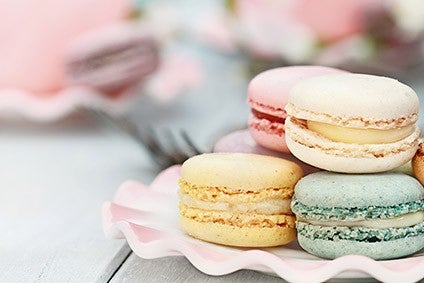 Bond Bakery Brands, a Canadian investor in the baked goods sector, has acquired Coco Bakery, a private-label French pastries manufacturer in Ontario.
The investor, which describes itself as a "stakeholder-focused investment platform" recently founded by friends Cameron Loree, Nicolas Mulroney and Matt Cimon, did not disclose the financial details relating to the transaction.
Founded in 2012 by Oksana Marjanovic in the Canadian city of Mississauga, Coco Bakery makes macarons, eclairs and other pastry products for private-label customers in the North American retail and out-of-home channels.
Mulroney, the president and CEO of Bond, said in a statement: "Coco Bakery is a leader in a segment of strategic importance to us and expands our production footprint into the Ontario market. Coco Bakery's founders have built a strong reputation within the industry, and we are very excited to invest in the company's growth in Canada and the United States."
The transaction builds on a pair of investment deals initiated by Toronto-based Bond. Last year, it bought the Canadian businesses, Portofino Bakery, a producer of artisanal-style branded bakery products, and Pace Processing, which makes pizza, cakes and other sweet baked goods.
Coco Bakery's Marjanovic added: "I'm delighted to announce that we will be partnering with Bond Bakery Brands for the next phase of Coco Bakery's growth journey. Since founding the business in 2012, we've worked hard to become the North American leader in French macarons and other similar bakery products, and look forward to joining Bond's exciting bakery platform."