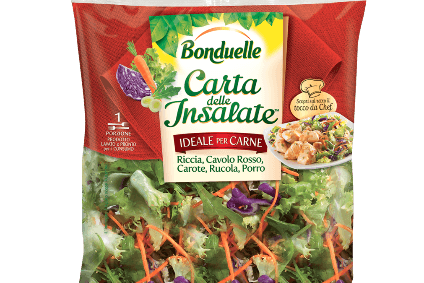 French vegetable processor Bonduelle booked "virtually unchanged" sales for the first nine months of the year as growth outside Europe offset softness within the EU and the negative impact of currency exchange.
Total reported sales were down 0.4% in the nine months to end-March, dipping to EUR1.48bn (US$1.7bn). Sales outside the EU were flat but, stripping out currency exchange, rose 9.1%. Within the euro zone revenue fell 0.5%.
Growth accelerated slightly in the third quarter, when total sales rose 0.4% and non-European sales increased 3.5%, or 12% excluding FX.
The vegetable manufacturer's performance in Europe suffered in the quarter, however, with sales falling 1%. "The Europe Zone activity experienced a slight decline over quarter three. The national brands (Bonduelle, Cassegrain) performances were only partially offsetting a penalising private label canned activity, due to the price decreases observed on 2015-2016 contracts, now effective and a slowdown in the delicatessen operating segment linked to historically high levels," Bonduelle noted.
Looking to the full year, which ends on 30 June, Bonduelle confirmed turnover growth objectives of 1.5% – 2.5% and a higher current operating profitability than the previous fiscal at constant exchange rates despite "an ever demanding and volatile economic climate".
Earlier this year, Bonduelle sold its 50% stake in Spanish vegetable group Ultracongelados de la Ribera (UCR) to its joint venture partnerArdo Group.