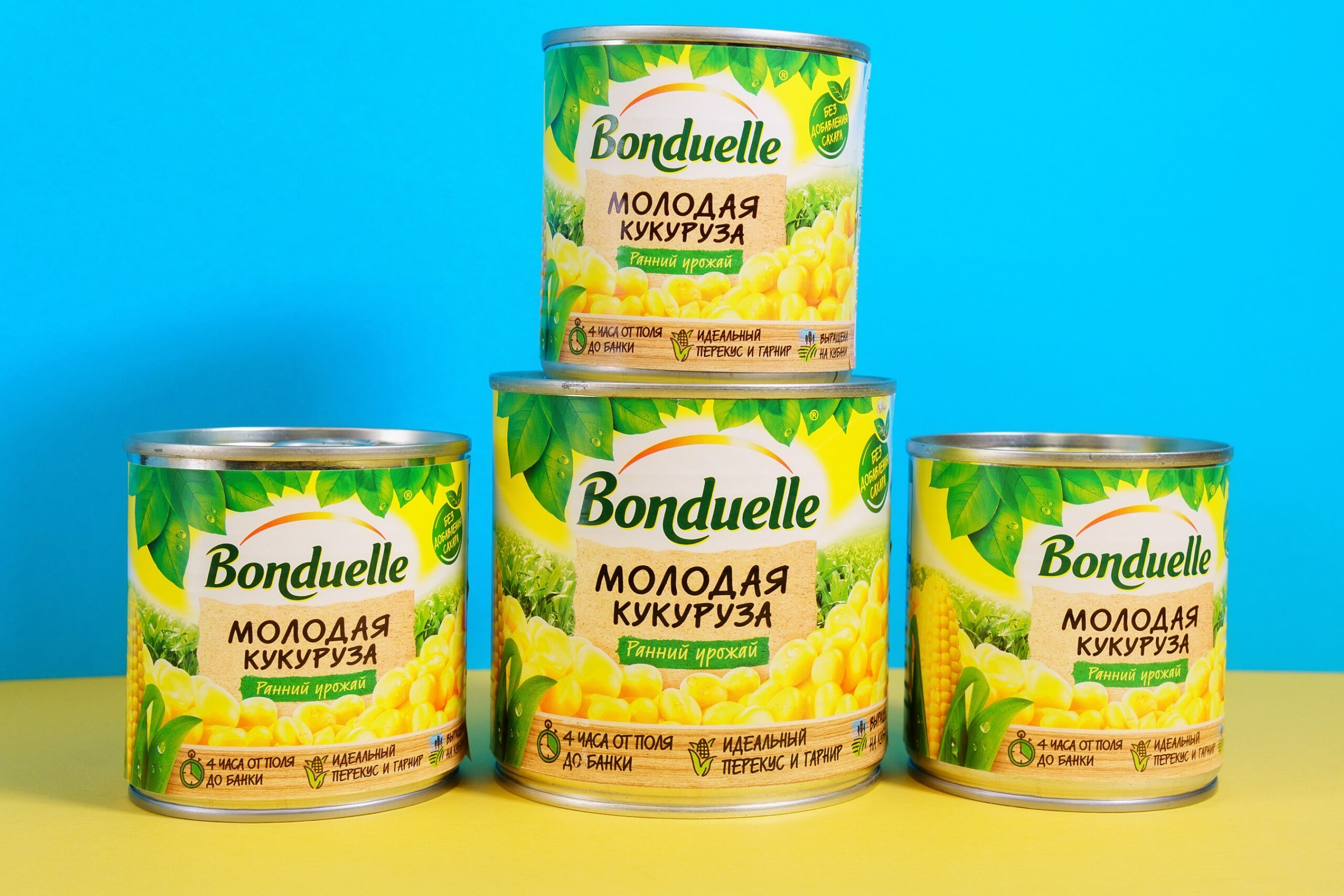 France-based vegetable products group Bonduelle has hired Xavier Unkovic as its new chief executive.
Unkovic, who has spent almost two years as CEO of French skincare business NAOS, will join Bonduelle on 1 June.
The news of the appointment comes less than three weeks after Bonduelle announced the departure of previous CEO Guillaume Debrosse.
Christophe Bonduelle, the chairman of the family-controlled business, has taken on the functions of CEO since Debrosse's exit.
He said: "The board of directors and I are convinced that in the demanding environment in which the company is evolving, Xavier Unkovic will successfully lead the next stage of Bonduelle's profitable development."
The departure of Debrosse, who had been at the helm for five years, was "by mutual agreement", Bonduelle said earlier this month.
At the time, Mr. Bonduelle said the company needed "a new lease of life".
He also suggested the group had already lined up Debrosse's successor, indicating the new chief executive had "extensive knowledge of the US market".
Unkovic joined NAOS in June 2021 after four years at US food manufacturer Amy's Kitchen.
He arrived at Amy's Kitchen as president of the frozen and shelf-stable foods group, a position he held for three years before also becoming its CEO in June 2020. He spent less than a year in the two roles.
Mr. Bonduelle, in the stock-exchange filing announcing Unkovic's appointment, said the new CEO had "turned around and developed" Amy's Kitchen.
Before joining Amy's Kitchen, Unkovic worked for Mars for more than 15 years.
He said he "always had great admiration and respect for [Bonduelle's] pioneering and entrepreneurial spirit, its ambition and its mission".
Unkovic added: "I look forward to working with all the employees, the executive committee and the board, in close collaboration with the chairman, to meet the challenges facing Bonduelle and to write the next chapter of the group's development."
Bonduelle CEO faces challenges in North America
In the nine months to the end of March, Bonduelle generated a 10.6% rise in revenue to €1.82bn ($1.97bn). On a like-for-like basis, revenue was up 5.3%.
However, the company said a "slowdown in consumption" weighed on its revenue growth in the third quarter, which was 4.7% on a reported basis and 3.6% like for like.
It said its third-quarter revenue growth had been "driven by price increases and, to a lesser extent, by currency effects".
Revenue outside Europe dropped 7.2% in the third quarter and by 11% on a like-for-like basis.
Bonduelle pointed to pressure on the ready-to-use fresh vegetables category in North America. It said the category was seeing declining sales in the retail channel as lower spending hit sales.
In the 12 months to 30 June 2022, Bonduelle generated revenue of €2.89bn, up 4.1% on a year earlier.
However, the company booked a 3.7% fall in current operating income to €96.6m and a 38% slide in net income to €35.4m.
At the time, Bonduelle pointed to "difficulties" in its North American fresh-foods business, as well as the "continuing sanitary [Covid-19] crisis, unfavourable weather conditions [and] the first wave of inflation emphasised by the geopolitical context and the disorganisation of supply chains".
For its current financial year, Bonduelle is targeting revenue growth of "around 5%" and for its underlying operating margin to be "stable" with a year ago.