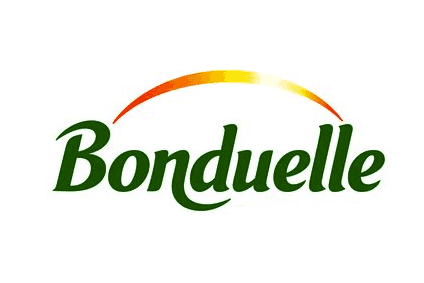 French vegetable group Bonduelle booked higher sales and earnings for fiscal 2014/15 this morning (29 September), shrugging off weak consumption in Europe and a fire at a plant in Canada.
The company said sales in the 12 month period rose 3.2% to EUR1.98bn (US$2.23bn). Growth from Bonduelle's Europe division was flat amid subdued. Sales were up 12.5% on a constant-currency basis outside in Bonduelle's Non-Europe arm, which includes eastern Europe. Sales gains were strongest at Bonduelle's fresh processed business, up 7.2%. Growth was, however, broad-based and in constant currencies revenue rose 5.2% and 2.3% respectively at the firm's frozen and canned units.
Throughout the year Bonduelle was able to grow its operating result ahead of sales, with operating earnings up 8.6% to EUR111.5m. On a constant-currency basis, Bonduelle said its operating profit increased 13.5%.
Improvements were driven by a favourable mix in Europe, where Bonduelle has increased its sales of national brands versus private label. Good harvests and improved profitability at its fresh business also lifted the result in the zone, the company added.
Bonduelle was also upbeat on its operating performance outside Europe, where its business showed "remarkable resilience". The company said: "This area, comprising mainly North America, Russia and other countries of the CIS, confirmed its status of a dynamic area with strong profitability."
Bonduelle's net profit increased 355.2% to EUR69.2m. Lower income tax, lower finance costs, and one-time expenses all impacted comparability. LMC MidCap Partners analyst Florent Thy-Tine said that the net result was above expectations of EUR58.6m. "This is explained mainly by lower costs debt, foreign exchange gains (EUR2.7m) and a tax charge less than expected from the use of deferrable deficits of the mushroom [unit]," Thy-Tine wrote in an investor note. 
Following on from this strong performance, Bonduelle said it expects to continue to drive positive momentum going into fiscal 2015/16. The company said: "Despite an economic and financial environment giving a low visibility, volatile movements in exchange rates, a particularly high benchmark with FY 2014-2015 and more difficult 2015 harvest season, the Bonduelle group intends, nevertheless, to exceed in 2015-2016 the current operating profitability recorded last FY at constant exchange rates."