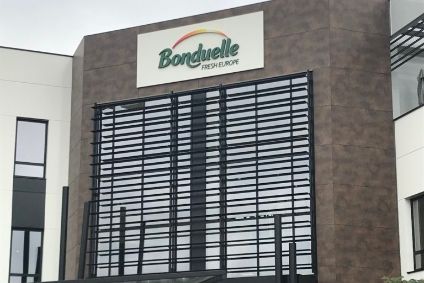 Bonduelle, the France-based vegetable products supplier, has increased its stake in Soléal, a local joint venture run with three French agri-food co-ops.
Set up in 2005, Soléal has two sweetcorn and vegetable plants located in south-western France that process vegetables supplied by the co-ops Euralis, Maïsadour and Vivadour.
Grégory Sanson, Bonduelle's deputy CEO, told just-food the company, which had owned 48% of Soléal, has snapped "most of the shares" held in the venture by the co-ops, giving the group "circa 100%" of the business.
Sanson said the move would "allow the three co-ops to focus on sourcing Soléal" while "Bonduelle will have more autonomy to manage the industrial sites".
The deal, struck for an undisclosed sum, was announced in a stock-exchange filing on Bonduelle's annual sales results. In the filing, Bonduelle said the transaction would "strengthen the long-term partnership with growers and increase the competitiveness of the group".
In the year to 30 June, Bonduelle generated revenue of EUR2.78bn (US$3.12bn), level with 12 months earlier. The 2018 acquisition of Del Monte assets in Canada from Conagra Brands increased revenue by 1.2 percentage points, while Bonduelle got a 0.3 point boost exchange rates.
Like-for-like sales fell 1.5% amid pressure on the sale of fresh products in the US.
Bonduelle is set to report its full 2018/19 financial results on 30 September.