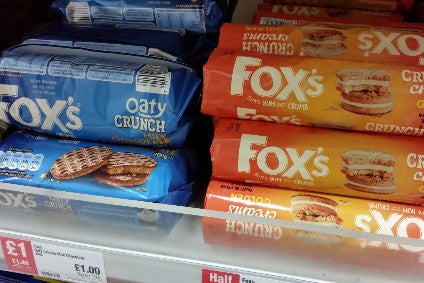 Boparan Holdings is creating 74 full-time jobs at its Fox's Biscuits plant in West Yorkshire.
Based in the town of Batley, the producer of Custard Creams, Crinkle Crunch and Party Rings for children makes 550 tonnes of biscuits a week and is one of the largest employers in the region with 700 staff, according to a statement announcing the new positions.
Boparan Holdings bought Fox's in 2011 as part of its purchase of UK food group Northern Foods. The biscuit maker was the subject of media speculation last year, with reports circulating that Boparan was said to be orchestrating an acquisition of the UK's Burton's Biscuit Co., a deal some reports have suggested may still be on the cards.
Business tycoon Ranjit Singh Boparan owns the investment firm and also poultry processor 2 Sisters Food Group. Last month, Boparan sold a handful of pizza assets to Nomad Foods, including the Goodfella's and San Marco brands.
Fox's general manager Stephen Mulligan said: "We are really pleased to announce these new roles. Fox's Biscuits are very proud of our heritage in Batley and to be able to play such a key part in the local community."