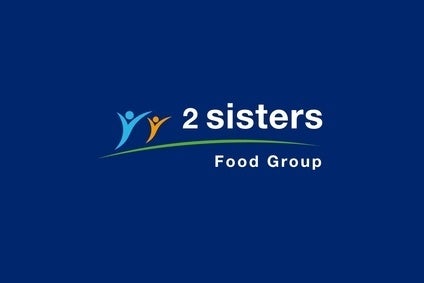 Boparan Holdings, the owner of 2 Sisters Food Group, booked lower sales and earnings for the full year on the back of price deflation headwinds.
The UK company said today (27 October) sales in the 12 months to 1 August were down 8.2% to GBP3.14bn (US$4.81bn). Like-for-like sales dropped 1.7%. The decline was steeper in the fourth quarter when total and like-for-like sales fell 13.5% and 3% respectively.
Full-year operating profit dropped 34.3% to GBP58.8m on the back of a 70 basis point decline in operating margin. However, the fall in operating profit moderated somewhat in the fourth quarter, down 26.7% year-on-year. The company said that this "positive trend" continued from the third quarter and came as evidence of the efforts that Boparan has made to strengthen its business.
Ranjit Singh, 2 Sisters Food Group CEO, said: "Our aim is to build a better business. During 2015 we focussed on costs, efficiency, investment, innovation and deepening customer relationships. The operating environment for our industry remains tough, but we have seen a consistent improvement in our performance across all our divisions, with a 17.5% increase in life-for-like operating profit to GBP22.8m from Q3 to Q4."
Looking to next year, Boparan said it expects the market to remain "difficult" in the face of food deflation and intense competition. Nevertheless, the group expects investments to help raise profitability and said that it is "confident" as it moves into the new financial year.