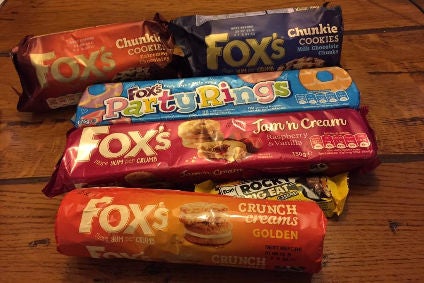 Boparan Holdings Limited, the parent company of the 2 Sisters Food Group, today (3 November) booked a dip in annual sales but narrower losses as it ended the year with improved revenue, operating profitability but a fall in net profit in its fourth quarter.
The company, which owns brands including Fox's biscuits and Goodfella's pizza, posted a loss after exceptional items, interest and tax of GBP1.4m (US$1.7bn) for the year to 30 July, down from GBP2.9m a year earlier.
Operating profit was up 58.2% at GBP90.5m. Like-for-like operating profit, which excludes factors like exchange rates, grew 57.7% to GBP90.2m.
Boparan said its total annual sales dipped 0.3% to GBP3.13bn. Like-for-like sales were down 0.4%.
The company ended the year with improved sales and operating profit in its fourth quarter.
Operating profit for the period increased by 39.9% to GBP26.3m. Like-for-like operating profit was up 34.6% at GBP25.3m.
Total fourth-quarter sales increased by 2.4% to GBP775m. Like-for-like sales inched up 0.8% to GBP763m.
However, profit after exceptional items, before interest and tax was down GBP10.8m to GBP2.4m compared GBP13.2m in the year-ago period. The exceptional items including impairment charges, the company said.
2 Sisters Food Group CEO Ranjit Singh Boparan said: "The market remains tough with the uncertainties around the UK's decision to leave the EU, currency-driven inflation and the volatile grocery market still applying great pressures on the food manufacturing sector.
"Our investments will unlock cost efficiencies and help accelerate our protein footprint programme. This is already beginning to deliver as we see our new Derby site producing ready-to-cook chicken for major customers and the GBP45m refurbishment of our Scunthorpe facility enabling it to increase volume throughput."
Mr Boparan said the group's chilled division "is showing encouraging profit growth". He added: "Our strategic investments here puts us in a strong position for the future. We continue to launch new products and win new business, including a substantial GBP40m contract for breaded fish and launches in traditional ready meals and soup categories, which will help to offset business which transfers to other suppliers in 2017."
He said the group's branded division "continues its good progress", with its frozen and biscuits businesses continuing to see gains in market share in both the UK and in Ireland.
"We are well positioned to succeed in this tough environment given our close partnership approach with our key customers where quality, service and price will always remain paramount," Mr Boparan added.
In September, it was announced that Europe's largest turkey producer, Bernard Matthews, had been acquired by Mr Boparan's private investment vehicle, Boparan Private Office.