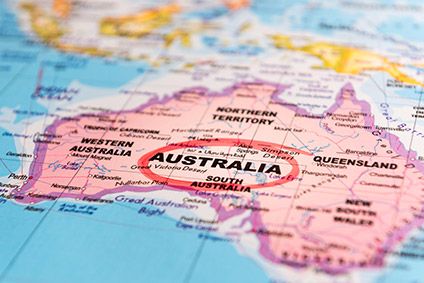 UK Prime Minister Boris Johnson is reportedly ready to strike a tariff-free trade deal with Australia, the prospect of which has alarmed UK farming groups.
According to UK newspaper The Times, Johnson supports a proposed agreement that would give Australia's food exporters the same terms as those in the EU enjoy under the post-Brexit trade deal since just before Christmas.
The idea is said to have split the UK government, with Environment Secretary George Eustice reported to have concerns but International Trade Secretary Liz Truss keen to strike a deal.
The Financial Times has reported Truss wants a deal between the UK and Australia on similar terms to that with the EU, which sees "zero tariffs and zero quotas".
In April, the UK government announced London and Canberra had "reached consensus on the vast majority of elements of a comprehensive free trade agreement". At the time, Truss said the two countries would "spend the next few weeks ironing out details and resolving outstanding issues, with a view to reaching a deal by June".
UK farmers, particularly those in livestock production, have long opposed free access to imports from Australia. At present, Australia meat exporters face tariffs on exports to the UK. Reports suggest that, under the plan spearheaded by Truss, the tariffs would be phased out.
UK farmers' body The National Farmers' Union (NFU) called on the country's government to "stand up for UK farmers in all of its negotiations".
NFU president Minette Batters said: "The British government faces a choice. It must recognise that opening up zero-tariff trade on all imports of products such as beef and lamb means British farming, working to its current high standards, will struggle to compete.
""Negotiators must also be mindful of the cumulative impact of our free trade agreements, which the government has said will be concluded in a matter of weeks. They will be the first in a series of deals that will undoubtedly increase market access into the UK. The government must assess how the impact of these concessions combined across multiple trading partners will impact on domestic producers and the rural economy."