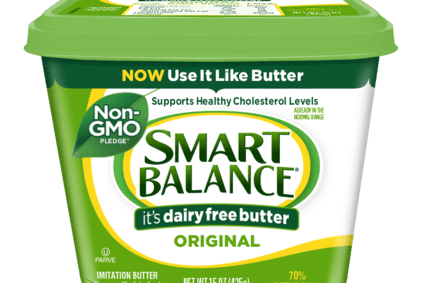 US firm Boulder Brands has announced an organisational restructure which will see the company reduce its salaried staff by 15%.
The initiatives include the integration of Boulder Brands' sales, marketing and innovation functions to activate consumer-driven marketing programmes and drive sustainable profitable growth. The news follows last month's announcement of the resignation of its founder and CEO Steve Hughes after a challenging period for the business.
The Udi's and Smart Balance owner said it anticipates deploying the bulk of the cost savings from the changes "against enhanced marketing activities expected to help drive velocities of core products". Boulder last month issued estimates that its second-quarter sales would fall 5-7%. It has faced challenges in recent quarters, making a loss of over US$127m in 2014 after impairment charges on its under-performing Smart Balance brand
"This strategic alignment is an important first step toward implementing meaningful change across Boulder Brands," said Jim Leighton, interim CEO.
"Through this right-sizing of our organisation, we are creating a more streamlined and integrated platform that will reduce administrative costs and allow us to focus our spending priorities towards innovative consumer marketing programmes. Our objective is to more effectively introduce our brands to a broader base of consumers and better support these brands as distribution gains continue. The board and management team are confident these actions will create value for shareholders by better focusing on operational initiatives that will deliver improved, sustainable results."