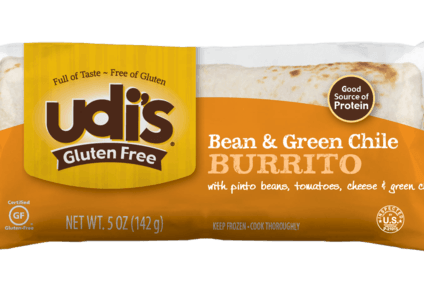 Shares in Boulder Brands tumbled yesterday (26 February) after the US food group cut its forecast for 2015 sales, pointing to expected lower growth from its gluten-free brands.
The Udi's and Glutino owner expect net sales to hit US$550-560m this year, an increase of 6-8% on 2014, but lower than its previous forecast for sales to hit $575-585m.
CFO Christine Sacco said the new forecast "reflected an expected impact on currency and a modestly lower growth for our gluten-free brands".
The company raised its forecast for gross margins to approximately 38% to reflect "certain improvements in key commodities". Boulder said the improved margin forecast meant it held its previous estimates for EBITDA at $67-71m and diluted earnings per share at $0.25-0.29.
Boulder saw its net sales jump 12% in 2014 to $516.6m. However, high commodity costs and a "mix shift" to the faster-growing natural division – which houses Boulder's gluten-free brands – meant its gross profit fell.
In October, Boulder booked $150.5m in impairment charges on its under-performing Smart Balance brand, which the company said today led to an annual operating loss of $116m, compared to operating income of $44.9m in 2013.
Boulder reported a net loss of $127.3m for 2014, against net income of $10.3m a year earlier.
Chairman and CEO Stephen Hughes said: "2014 was a challenging year for three primary reasons – the weaker than expected operating environment for buttery spreads, service issues in our natural segment, and higher egg white costs, a key ingredient in our gluten free baking business. As a result, the company missed the expectations we set in the beginning of the year."
However, Hughes said Boulder had worked on an "inventory re-balancing with our largest distributor".
He insisted consumption had improved in December and "continued to strengthen" in January after "softer" trends in October and November.
He added: "We continue to improve our operational processes. These improvements, combined with our key strategies, should result in stronger results in 2015."
Boulder's stock was down 11.11% at $10.20 at 15:10 ET.