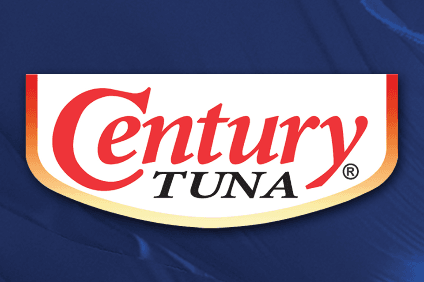 Philippines-based canned food group Century Pacific Food saw its earnings jump 44% in the first nine months of 2016, with the company pointed to growth from its branded business.
The group, which markets products including Century canned tuna and Argentina canned meat, posted net income of PHP2.16bn (US$43.3m) for the period to the end of September.
The company said "favourable" input costs, improved efficiency and higher sales drove the growth in its profits. Revenues were up 22% at PHP21bn.
"Our branded businesses have maintained double-digit growth owing to our various sales and marketing initiatives, coupled with sustained consumer spending. Increasing demand for convenient, healthy, and affordable staples has benefitted our core offerings as well as recent product innovations," Century Pacific Food CFO Oscar Pobre said.
Century Pacific Foods' international presence includes operations in China, as well as exports to North America and the Middle East. In October, the company acquired the North American licence to shrimp paste brand Kamayan. Century Pacific Foods said Kamayan was "sold in leading Asian food stores across the West and East coast, catering primarily to large Filipino communities there".