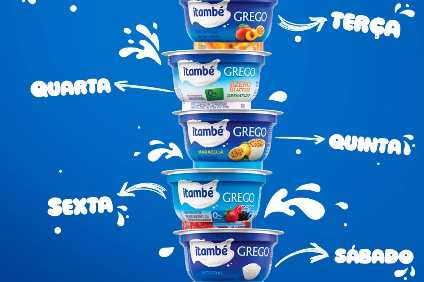 A Brazilian court is said to have issued an injunction suspending the sale of dairy company Itambé Alimentos to France's Lactalis.
Lactalis was lining up to buy Itambé in the first half of next year in a deal said to be worth US$600m, Reuters reported earlier in December, quoting sources. The purchase was to be conducted through Cooperative Central dos Produtores Rurais de Minas Gerais (CCPR), a cooperative of milk producers based in the state of Minas Gerais, which owns Itambé.
Until September, Itambé was co-owned by CCPR and Brazilian dairy business Vigor Alimentos. However, that month, Vigor was sold to Mexico's Grupo Lala and CCPR exercised an option to buy its co-investor's shares in Itambé.
Today (19 December), Reuters quoted a source as saying the injunction followed a motion by Vigor questioning the deal between CCPR and Lactalis. The news agency said the decision was ordered by Luis Felipe Ferrari Bedendi.
Itambé is Brazil's largest dairy exporter with markets in more than 100 countries. The company's brands include those of its namesake, Goody, Nolac and Precioso.