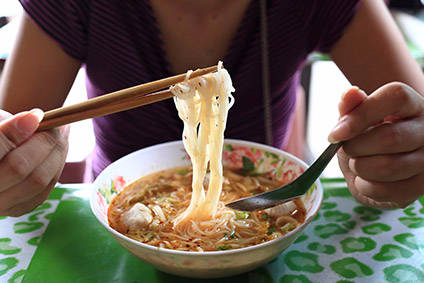 A trade mission by Brazil to several Asian nations is set to generate a potential US$1.5bn to $2bn in trade and investment for the country's food exports business, the country's agriculture minister has announced.
Blairo Maggi said in Brasilia yesterday (27 September) representatives from around 40 companies and agribusiness organisations joined him and officials from Brazil's Ministry of Agriculture, Livestock and Supply on the recent 25-day trade push.
Maggi said the mission to China, India, Vietnam, South Korea, Myanmar, Thailand and Malaysia, was part of the government's strategy to "increase Brazil's share of world agricultural trade from 7% to 10%".
According to Maggi, the initiative is already set to "reopen the market for pork, beef and chicken with Vietnam". He said Vietnamese experts will be visiting Brazil "to inspect slaughterhouses… and we have also started negotiations for the sale of dairy products to that market".
Malaysian officials are also due to visit Brazil to inspect facilities and talks have begun aimed at Malaysia taking Brazilian exports of "live cattle, beef and bovine genetic materials (embryos and semen)", Maggi said.
In India, Maggi said Brazilian business leaders "negotiated the sale of various products" including fish.
Meanwhile, Indian seeds and chemicals group UPL is to build a $15m factory in Brazil for the production of agrochemical ingredients.
UPL will also work with the Brazilian Agricultural Research Corporation (Embrapa), part of the agriculture ministry, on a $1.5m R&D project including the development of pulses. According to the ministry, it is estimated that India could import seven million tons of the product in 2017 – increasing to 30 million tons in 2030.
Maggi said talks in Thailand "opened negotiations for the sale of beef and flour", while in South Korea, "the ministry completed the penultimate qualifying phase" for the planned export of pork.
"In China, Brazilian businessmen negotiated the sale of several Brazilian products such as grains, meat, fish, fruit, coffee and sugar," Maggi said.
In Myanmar, Maggi said officials "reopened import licences for products such as meat, fruits and grains".
Maggi said he stressed Brazil's sustainability credentials during the Asia trade talks. "When someone accesses a Brazilian product, they are buying an environmental and social package," he said.
Earlier this month, Brazil-based meat processor BRF said it had acquired 70% of Malaysian food business FFM Further Processing. Under the terms of the deal, BRF will invest $16m in FFM Further Processing, which is a subsidiary of FFM Berhad, itself part of Malaysian conglomerate PPB Group. FFM Berhad will hold the remaining 30% of the business.