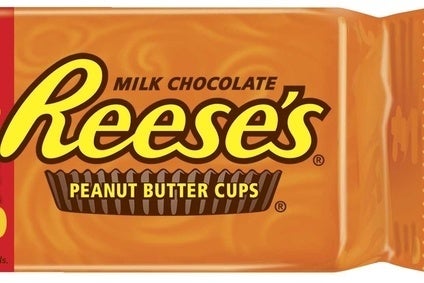 US confectioner The Hershey Company has announced the launch of its Reese's Peanut Butter Cups product to the Brazilian market.
The peanut-butter filled chocolate cups will be available in local supermarkets in the south and south-east regions from this month.
"Hershey is known for bringing great-tasting chocolate experiences to the world each and every day," said Marcel Sacco, general manager for Hershey Brazil.
"The addition of Reese's Peanut Butter Cups to the Brazilian market provides a new and delicious experience – and a perfect product – that is sure to delight consumers just like our other iconic Hershey brands such as Hershey's Cookies N Crème Candy Bar and Hershey's Kisses Chocolates."
Reese's Peanut Butter Cups will be available in a two-cup 42g version at a suggested price of BRL2.49 (US$1.12). Reese's Miniatures will be available in an 8g version for BRL0.75.