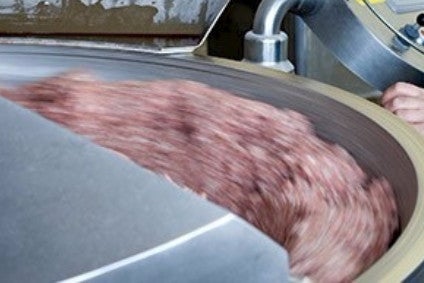 Brazil has cancelled the Federal Inspection Service (FIS) registration certificates of three meat facilities in the country over irregularities discovered as part of a federal investigation into alleged corruption, the Ministry of Agriculture, Livestock and Supply has announced.
The ministry's executive secretary, Eumar Novacki, said the three plants were among 21 facilities at the centre of Brazilian police allegations that a number of companies had paid politicians and inspectors from the ministry to overlook unsanitary practices, allowing them to manufacture adulterated products.
Brazil lifted an export ban on some of the meat plants under investigation last week.
According to Novacki, of 302 samples of products collected for analysis from meat facilities, 31 "presented economic problems, such as excess starch in sausage or addition of water beyond that allowed in chicken". Only eight samples "offered any health risks".
However, Novacki warned the probe will continue and that other FIS registrations could be revoked. "Everyone who has made a mistake will have to pay. It does not matter if they are big or small," he added.
"We want these audits to reveal the real situation of how inspection services are working in each state," Novacki said. All results "will be disclosed and shared" with police and authorities, he added.
Meanwhile, Novacki will travel to a number of countries this month to "intensify negotiations with importers of Brazilian meat, regain market confidence and demonstrate the robustness of Brazil's animal product surveillance system", the ministry said.
The corruption allegations, which emerged late last month, prompted a number of the major international markets for Brazil's meat exports to block or restrict shipments from the country, although some, including China, have since eased or removed their bans.
The Brazilian government has attempted to emphasise the probe is focusing only specific incidents and it has sought to talk up the quality of the country's meat industry.