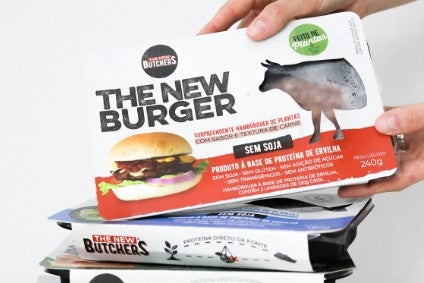 The New, a Brazil-based supplier of meat- and seafood-alternative products, has announced more investment amid "heavy demand" for its products.
Lever VC , an investor in start-ups offering alternatives to meat, dairy and seafood protein, has backed the business. Paulo Veras, founder and CEO of 99, Brazil's first tech unicorn, has also invested.
Entrepreneur Bruno Fonseca set up The New in 2017, launching the company's first products two years later. The New produces plant-based salmon, cod, chicken and beef products. The company says it already has more than 700 points of sale, with stockists including Brazil's two largest food retailers Pao de Acucar and CarreFour.
In a statement, The New said the funding will be used to complete the expansion of a 1,000 square-metre production facility. Financial details, including the amount of funding raised, were not disclosed.
Lever VC managing partner Nick Cooney said: "When we carried out consumer taste panels of plant-based meat brands in Brazil, over 90% liked The New's products best, and by a very wide margin. We love their products, their team, their commitment to R&D and continuous improvement, and their fast sales growth. Plant-based meat is beginning to boom in Latin America and we think The New will be a clear category leader."
The New's products include a pea protein-based chicken alternative called The New Chicken 2.0, The New Burger and The New Fish, a faux salmon offering.
just-food archive, August 2020: The plant-based potential in beef-loving Brazil