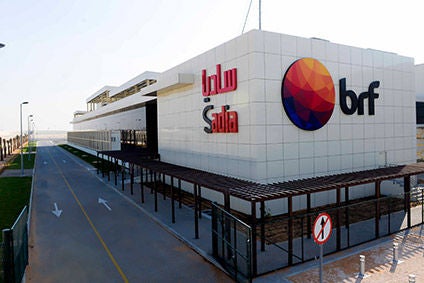 BRF has made some changes to the way it runs its business, moves the Brazil-based meat group said would lead to "the effective functioning of a global organisation".
The company has created 14 vice-president posts, who will have "a global vision of the business" and report into CEO Pedro Faria.
BRF has also changed the way it manages its international operations. The management of BRF's international markets, previously divided into Asia, Europe, Americas and Africa will be now conducted under a single trading unit. The division will be led by Simon Cheng, who had headed BRF's activities in Asia.
The international trading unit will join three others – one for BRF's Brazilian unit, another for the company's Muslim-focused arm OneFoods and a third covering Southern Cone markets in Argentina, Chile, Uruguay and Paraguay.
"The new structure reflects the maturation of the current organisational format," CEO Pedro Faria said. "The objective is to standardise and centralise business processes, maintaining a lean, efficient and stable organisation, to ensure the effective functioning of a global organisation."
BRF made a net loss of BRL372m (US$112.8m) in 2016 after running up a quarterly loss of BRL460m in the last three months of the year. The Sadia owner's EBIT for 2016 stood at BRL1.82bn, down sharply from the BRL4.23bn it generated in 2015.
The company's net revenues were up 4.8% at BRL33.73bn. However, BRF admitted it was "deeply unsatisfied" with the results.
In May, BRF reported a loss of BRL286m for the first quarter of 2017, amid lower sales and costs incurred as the company reacted to the allegations of fraud in the country's meat sector.
Police accused executives from large meat processing companies of paying politicians and inspectors from the ministry to overlook unsanitary practices, allowing them to manufacture adulterated products. Companies including BRF and rival JBS were investigated in the probe, dubbed Carne Fraca, or Weak Flesh in English.
The investigation sparked immediate changes to BRF's management structure. Two weeks after the probe was announced, BRF created two divisions – response management and business management – to "strengthen [the] national and global operations of BRF to better serve its clients and sustain growth" and to "provide quick and transparent answers to the challenges" faced in the aftermath of the Carne Fraca investigation and allegations.