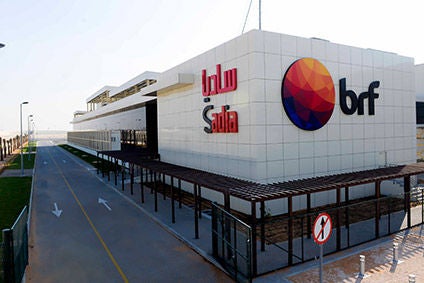 BRF has admitted it is "deeply unsatisfied" with its results for 2016, which saw the Brazil-based meat processor fall into the red amid pressure from input costs and lower financial income.
The company booked an annual net loss of BRL372m (US$121.4m) after running up a quarterly loss of BRL460m in the last three months of the year.
The Sadia owner's EBIT for 2016 stood at BRL1.82bn, down sharply from the BRL4.23bn it generated in 2015.
However, BRF's net revenues were up 4.8% at BRL33.73bn.
In a joint statement, CEO Pedro Faria and chairman Abilio Diniz said 2016 had been "marked by challenges that affected our short-term results", which, they said, were "well below expectations and well below BRF's potential".
However, they added: "Although we were discontent with the short-term results, we were pleased with the structural advances achieved for the company's long-term development. Our global growth continued, and sales volumes in international markets increased by 16.7% year-on-year. Even if we excluded the acquisitions of the period, sales volumes in international markets would still increase by 5.9%, especially in Asia, driven by China."