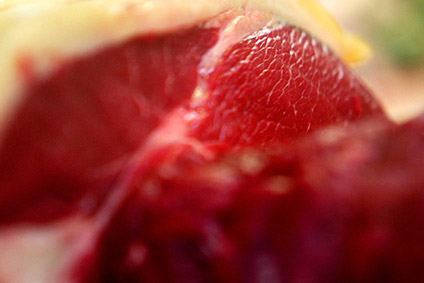 Brazil-based meat giants JBS and BRF are at the centre of the country's biggest-ever food-related police investigation, which is looking into allegations of bribery involving agricultural inspectors.
The country's federal police department held a press conference on Friday to report the results of a two-year investigation dubbed "Carne Fraca" and which aims to reveal "a criminal organisation led by inspectors and agribusiness leaders".
More than 1,100 federal agents carried out 309 judicial warrants in seven Brazilian states.
Police accuse executives from large meat processing companies of paying politicians and inspectors from Brazil's Ministry of Agriculture to overlook unsanitary practices, allowing them to manufacture adulterated products. Police claim ministry officials in the states of Paraná, Minas Gerais and Goiás acted to protect the companies.
Brazil's federal revenue agency released a statement alleging the corrupt inspections resulted in adulterated products being allowed to be sold for human consumption circulating freely in the domestic market, serve as school snacks or being exported.
JBS, the owner of household meat brands including Seara, issued a statement to say police had conducted raids at several Brazilian companies, which involved three of its own facilities – two in Paraná and one in Goiás.
The company said no judicial measures have been taken against the company's executives and underlined its headquarters were not a target of the operation.
However, JBS admitted "a judicial measure" was issued at one of its facilities in Paraná against one of its veterinarians, who performs auxiliary inspections services for the Ministry of Agriculture.
"The company strongly repudiates any practices related to product adulteration or tampering, whether in the production or sale of products, and it is available to address any concerns with the authorities," JBS said.
In a separate statement, BRF said it had cooperated with the federal authorities "to clarify the facts".
BRF said: "The company reiterates that it complies with the rules and regulations related to the production and commercialisation of its products, has strict processes and controls and does not concur with any illegal conduct. BRF ensures the quality and safety of its products and guarantees that there is no risk to its consumers, either in Brazil or in the more than 150 countries it operates."
Shares in JBS closed down more than 10% in Brazil. BRF's stock finished the day down more than 7%.
In an initial statement, the Brazilian Agriculture Minister, Blairo Maggi, promised there would be a "zero tolerance" policy for any fraud uncovered by the investigation.
At a press conference, the ministry's executive secretary, Eumar Novacki, said the first allegations of bribery date back seven years.
Novacki said 21 of Brazil's over 4,800 meat processing establishments were under suspicion and 33 of the ministry's 11,000 public servants have been placed under administrative procedures. "This proves these are not everyday facts," he said.