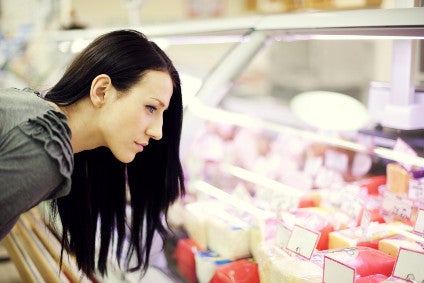 Brazil's food industry association is proposing a new food labelling system to better highlight the content of sugar, salt and fats.
The Associação Brasileira das Indústrias da Alimentação (ABIA) has proposed a colour-coding method – green, yellow and red to indicate the content for each criteria per 100 grammes – which is similar to the traffic-light labels used by some countries in Europe. The association also suggested moving the nutrition labelling to the front of packaging.
The ABIA's model follows three years of collaboration between itself, the government, and health and consumer organisations in response to changes in eating habits.
"The industry's initiative is based on two main premises: offering more complete information about the product and empowering consumers," the ABIA president's, Edmund Klotz, said during a presentation to industry representatives earlier this month.
"We believe that the colour-coded model is what best informs about the nutrients the product contains and the one that most empowers consumers in their purchasing decisions."
Daniella Cunha, ABIA's institutional relations manager, told just-food on Friday (27 October) its proposals have been submitted to the Brazilian regulator, the National Agency of Sanitary Surveillance (ANVISA). The model is one of four being studied by ANVISA and the country's Ministry of Health, she said, adding that it would become compulsory if adopted. However, the labelling debate could continue into 2018, she said.
Indicating the information in the nutritional table will allow consumers to make better comparisons between products, the ABIA said.
The green icon would indicate content levels are safe and below the recommended daily amount, and the opposite for red to show the maximum that should be consumed. Yellow calls attention to the consumer in that the content is close to the limit.