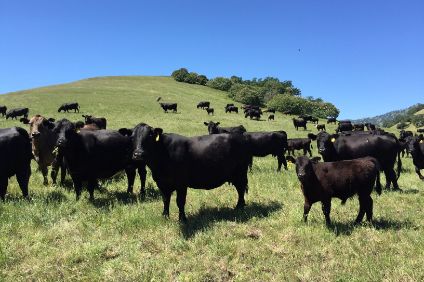 Brazil has temporarily suspended beef exports to China amid the discovery of an unusual form of mad cow disease in the South American country.
Beef processor Minerva said in a statement the suspension was initiated by Brazil's Ministry of Agriculture, Livestock and Food Supply following the discovery of a case of "atypical" Bovine Spongiform Encephalopathy (BSE) in the state of Mato Grasso. The move was based on a "sanitary protocol" agreement previously reached between the ministry and the Chinese General Administration of Quality Supervision, Inspection and Quarantine, according to the statement.
Minerva pointed out that beef destined for the Chinese market is processed at its plant in Sao Paulo state and not in Mato Grasso where the BSE case was discovered. It added that it expects the suspension to be lifted "soon". Meanwhile, another of Brazil's meat companies, Marfrig Global Foods, said in its own statement that it has nine plants in South America authorised to export to China, of which four are located in Uruguay, three in Brazil and two in Argentina.
Marfrig's direct exports from South America to China accounted for 3% of its total sales in the first quarter.
Reuters reported, quoting data from local beef exporter association Abiec, that China imported beef from Brazil worth US$1.5bn last year amounting to more than 322,000 tonnes. A spokesperson for the ministry told the news agency that the suspension stems from a bilateral health protocol signed by the two countries in 2015 and that Brazil is still considered free of mad cow disease by the World Organization for Animal Health.
The ministry had reportedly announced the discovery of atypical mad cow disease in a 17-year-old cow in Mato Grosso state last Friday (May 31), according to Reuters. The case was considered "atypical" as the animal contracted the BSE protein spontaneously, rather than through the feed supply.