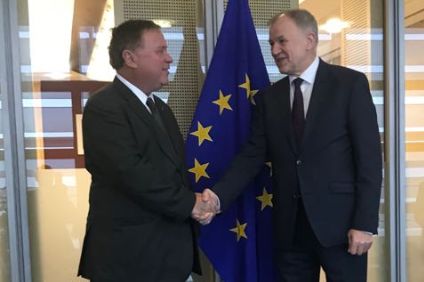 Brazil's government has said it will appeal to the World Trade Organization (WTO) against European Union pressure on its meat industry that is expected to lead to a ban on imports into the bloc.
Its Minister of Agriculture, Livestock and Supply, Blairo Maggi, has described the EU's stance as a "trade war".
Maggi, who has just returned to Brazil following talks in Brussels, said: "They are taking advantage of taking us out of the market in the name of sanity, which is not true."
Last month, Brazil took the "precautionary" measure of suspending chicken exports from meat giant BRF to the EU as the western trading bloc weighed a targeted ban on meat imports from the country. The move led to a large number of workers being put on leave.
However, Brazil's Ministry of Agriculture said yesterday (18 April) BRF has been allowed to resume production at nine plants that export to the European Union.
In a statement, BRF said: "BRF is entitled to resume shipments of poultry products produced in its Brazilian platform with destination to this market.
"BRF is still waiting for a final decision from European Union regarding the potential limitation of its exports to the European market and will promptly inform its shareholders and the market in general regarding any new information related to the current announcement."
Reports the European Commission is to ban chicken imports from some of BRF's plants as early as this week were unconfirmed at the time of writing.
A draft proposal is pending before the Commission's standing committee on plants, animals, food and feed. The committee will determine whether to de-list certain Brazilian establishments from which imports of products of animal origin are authorised.
just-food has asked the EC for clarification.
The Brazilian government pre-emptively suspended the production and health certification of BRF's poultry exports to the EU in mid-March. The embargo has affected ten production units.
The EU's concerns about a number of Brazilian meat processors – and threats to remove them from its approved list of importers – relate to last year's so-called Carne Fraca probe into alleged bribes paid to government inspectors to overlook unsanitary conditions and practices.