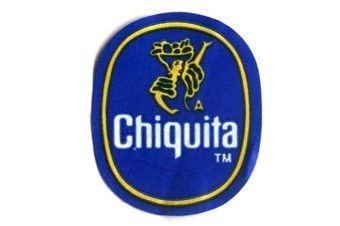 Juice maker Cutrale Group has teamed up with Brazilian investment firm Safra Group to table a takeover bid for Chiquita Brands International, which is set to merge with produce supplier Fyffes.
Cutrale and Safra have put together an offer for Chiquita worth US$13 a share, a bid they said was "a highly compelling premium" to how the market values the US produce group's proposed transaction with Fyffes.
The bidders said their offer was a 29% premium on the planned deal, based on Chiquita's closing share price of US$10.06 on Friday.
In a letter written to Chiquita chairwoman Kerrii Anderson and Ed Lonergan, the company's president and CEO, Cutrale and Safra said they could close their transaction before the end of the year.
The companies said that timetable was "within the same timeframe" Chiquita had indicated for the Fyffes deal "but without the execution risk and uncertainty inherent in that transaction".
"The Cutrale and Safra Groups complement one another in this proposed endeavor, providing Chiquita a backdrop of world-class, established industry expertise and significant financial resources," the companies wrote.
"The Cutrale Group's global business operations include oranges, apples, peaches, lemons and soybeans. This platform offers Chiquita extensive experience in all aspects of the fruit and juice value chain. After the acquisition, Chiquita will benefit from the vast experience and knowledge of farming, processing, technology, sourcing, distribution, logistics, and marketing of the Cutrale Group."
The bidders pointed to Safra's assets under management of over $200bn and aggregate stockholder equity of around $15.3bn. The investment firm, they said, operates banks and invests in other businesses across North and South America, Europe, the Middle East and Asia.
"Throughout these markets, Safra has deep, long-term relationships with major market participants, enabling it to greatly enhance the value of the competitive position of the businesses in which it invests," they added.
Shares in Chiquita had jumped 30.91% to US$13.17 at 11:25 ET. Shares in Fyffes had dropped 13.93% to EUR0.92.
Chiquita and Fyffes announced their deal in March. The US group is set to own around 50.7% of what would become ChiquitaFyffes.
The companies touted an extended geographic presence, a wider product portfolio and a broader supply base were among the benefits from the merger.