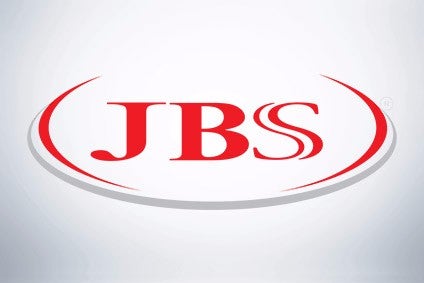 A court in Brazil has suspended JBS's plan to sell a clutch of assets in South America to meat processing rival Minerva.
According to Reuters, Federal Judge Ricardo Leite said the deal, announced earlier this month, could hinder a corruption investigation in which JBS' controlling family are embroiled. Reuters reported Leite sits on the court that will review a leniency deal the Batista family reached with prosecutors.
In a statement issued in the wake of the ruling, JBS said: "In relation to today's judicial ruling regarding the suspension of the sale of the company's operations in Argentina, Paraguay and Uruguay to companies owned by Minerva, JBS will take the necessary legal measures in order to appeal the decision."
Meanwhile, the office of Brazil's attorney general urged state auditors to freeze assets of JBS and the Batista family, which owns 42% of the meat giant.
JBS's deal with Minerva was for the sale of beef businesses in Argentina, Uruguay and Paraguay for US$300m.
Pul Argentina S.A. was to take on the Argentinian business, Frigomerc S.A. the operations in Uruguay and Pulsa S.A. the Paraguayan asset, JBS said. It described the companies as "entities controlled by Minerva S.A."
Earlier this week, JBS announced plans to offload more assets in a bid to beef up its finances.
The company, one of the world's largest meat processors, revealed it plans to sell UK-based arm Moy Park, Five Rivers Cattle Feeding assets and farms in the US, plus its 19.2% stake in Brazil-based dairy group Vigor Alimentos.
JBS described the businesses on the block as "non-core and less strategic". The company said its management expects the disposals to raise around BRL6bn.