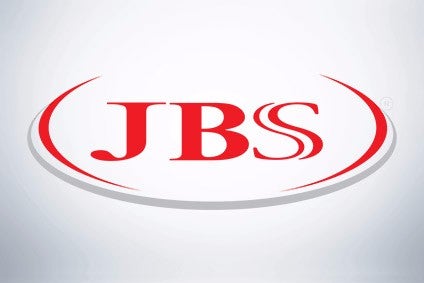 Brazilian meat giant JBS is withdrawing proposals for a public sale of shares by its international operation, five months after talk re-emerged that the offering planned for this year might be pulled.
In a filing to the US Securities and Exchange Commission on 13 October, subsidiary JBS Foods International said it had "decided not to pursue the sale of securities pursuant to the regulation statement at this time". The company requested the registration fees connected with the initial public offering "be credited for future use by an affiliate of the company".
JBS announced in May plans to list the Netherlands-headquartered JBS Foods International in the US. It had expected to complete the IPO in the first half of this year.
However, JBS has been at the centre of corruption allegations revolving around the company's controlling shareholder – J&F Investimentos – and two of members of the Batista family that run the investment firm. It has also been part of a probe into alleged payments made by certain Brazilian meat processors to meat inspectors to overlook unsanitary practices.
Joesley Batista, the former chairman of JBS, and ex-CEO Wesley Batista, were both charged last week with insider trading by using privileged information to make a profit from the company's shares. They have been in police custody since mid-September and remain in pre-trial detention. They could face lengthy prison sentences if convicted.