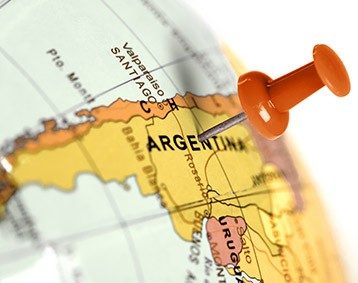 In an attempt to control the soaring level of inflation generally and rising beef prices specifically, the Argentinian authorities announced on Monday (17 May) they would be instigating a 30-day halt to shipments of beef from the country.
Brazil's Marfrig and Minerva both have beef operations in their neighbouring country, which they use as an alternative route to export their produce to countries such as China.
Their share prices slid after the ban was announced.
Both companies have informed the market of the likely consequences of Argentina's action.
In its statement, Minerva said its Argentinian operation represents around 10% of its revenue but sought to play down the effect of the temporary hiatus in exporting.
"Our operation in Argentina, through the subsidiary Athena Foods, includes exposure to the international market through the export activity but also a solid performance in the domestic market through Swift, one of the best-known brands in the country," it said.
"Even with the temporary suspension of exports in Argentina, Minerva Foods, with the support of its geographic diversification on the continent, will continue to serve international clients through its operations in Uruguay, Paraguay, Brazil and Colombia, in order to mitigate the impact of the temporary suspension."
Its peer Marfrig took a similar stance. It said: "The company highlights that its operations in Argentina represented 3.2% of consolidated net revenue in Q1, 2021.
"In the domestic market, Marfrig owns the brands Paty and Vienissima which lead the hamburger and franks segments in the country.
"Therefore, the direct impact of this restriction is limited to 1.3% of consolidated net revenue, represented by the Argentinian exports in the period."
Meanwhile, Argentinian farm groups have said they will halt trading of livestock from tomorrow (20 May) in protest against the export ban.