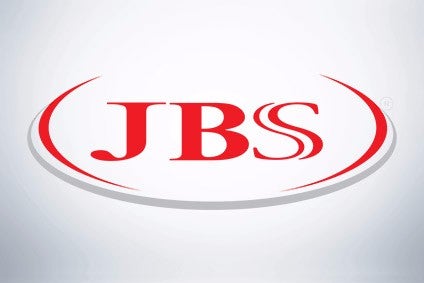 Brazilian meat giant JBS has appointed Jeremiah O'Callaghan as the new chairman of its board of directors.
O'Callaghan, who has worked for JBS for more than 20 years, replaces Tarek Farahat, who was appointed chairman in May following the resignation of Joesley Batista, one of the family that control the business, as corruption allegations swirled around the group.
After a meeting held on Friday (20 October), the company said the board will consist of nine members following the election of four new appointees including O'Callaghan. Cledorvino Belini, Roberto Penteado de Camargo Ticoulat and Wesley Batista Filho, the son of ousted chief executive Wesley Batista, are the other three.
Making up the contingent are José Batista Sobrinho, Gilberto Meirelles Xandó Baptista, Aguinaldo Gomes Ramos Filho, José Gerardo Grossi and Sérgio Roberto Waldrich.
O'Callaghan was born in Ireland and emigrated to Brazil in 1979. He joined JBS in 1996 and was most recently director of investor relations.
Commenting after his appointment, O'Callaghan said: "I am convinced that the board of directors, composed of professionals from wide and varied experience and four independent members, is an important milestone in the strengthening of JBS' corporate governance. Moreover, I am confident that the board will continue to support the company's board of initiatives for the prosperity of the business, as well as in the promotion of their important social function."
The directors who have been replaced are Farahat and Norberto Fatio, who submitted their resignations at the meeting, and Mauricio Luis Luchetti and Claudia Silva Araujo de Azeredo Santos. Farahat and Fatio will remain in their positions in the company's committees. Farahat, a former Procter & Gamble executive, will act as global advisor, with a mission to support the governance and development of JBS internationally. He will keep his position on the board of directors of Pilgrim's Pride, the US subsidiary of JBS.
The board elections follow another round of restructuring made in September, when JBS founder Jose Batista Sobrinho replaced his son Wesley Batista as CEO, and installed Gilberto Tomazoni to the newly-created position of COO.
Tomazoni was named part of a new three-member "global leadership team" on 17 September, along with André Nogueira and Wesley Batista Filho.
Wesley Batista and his brother, former JBS chairman Joesley Batista, are being held in police custody. They have both been charged with insider trading for allegedly using privileged information to make a profit from the company's shares.
After temporarily suspending operations at seven JBS beef plants in the state of Mato Grosso do Sul last week, due to "recent legal action taken against the company", those plants are set to reopen tomorrow (24 October), JBS said in a separate statement on 21 October. Reuters reported the closures were related to an investigation into alleged tax irregularities revolving around tax benefits given to the firm by the state of Mato Grosso do Sul.