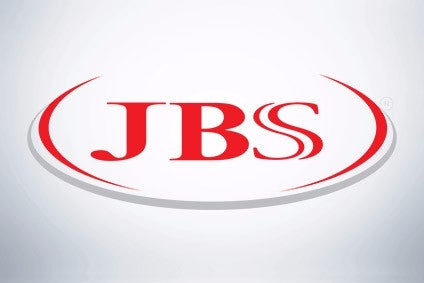 Brazilian meat giant JBS plans to expand slaughtering capacity at its Barra do Garcas cattle facility in the state of Mato Grosso.
JBS has started the process of hiring 400 new workers to operate a second shift at the site within the next two weeks as it aims to double capacity, according to a statement. The company said the Barra do Garcas facility is the "most emblematic" of its 36 meat plants.
"The increase in production is possible due to the optimisation of the installed capacity of the unit, which will operate with one more turn, increasing production to meet the very important markets such as the Asian countries," said Renato Costa, president of the firm's JBS Carnes division.
While JBS has sold off some of its overseas operations it continues to invest locally. In December, the company injected BRL18m (US$5.5m) to expand beef jerky production at its plant in Santana de Parnaiba, Sao Paulo, including the modernisation of the boning, salting, drying and waste facilities.
Last month, the meat firm agreed to sell its Five Rivers cattle feed lots in the US to affiliates of Pinnacle Asset Management after offloading the same business operations in Canada. It has also made an exit from beef businesses in Argentina, Paraguay and Uruguay.
In the UK, JBS sold its meat and prepared food business Moy Park to US poultry supplier Pilgrim's Pride Corporation in 2017, the same year it sold its interest in Brazilian dairy group Vigor.