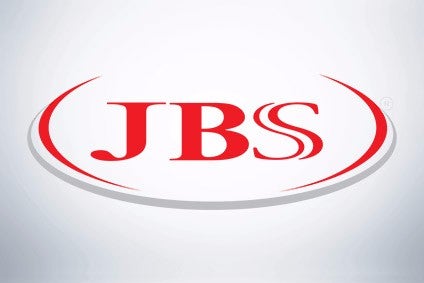 Brazil-based meat giant JBS has scrapped plans for a major reorganisation of the group, including moving some operations outside the country, after the move was blocked by a government agency.
JBS said in a securities filing yesterday (26 October) that BNDES Participações, which holds a 20% stake in JBS and is the investment arm of Brazil's state development bank, had exercised a right of veto over the company's plans, which included separating the company's global operations and moving them to Ireland.
BNDES said it would comment further on the decision soon.
Meanwhile, JBS said it would "continue to invest in strengthening its position as a global leader in the food sector at a time of gradual recovery".
Reuters reported that JBS CEO Wesley Batista told analysts: "The bank thought it was not the best road ahead for the company." However, Batista said a shareholder agreement with BNDES would end in 2019, which would then free the company to reorganise operations.
JBS shares plunged nearly 18% yesterday following the announcement. Pedro Leduc, an analyst with JPMorgan Securities, told Reuters: "This is a major negative surprise. The listing process had already been moving since May and a veto from this shareholder was totally unexpected."
Last month, Wesley Batista and his brother Joesley Batista, JBS board chairman, were reappointed to their respective posts after a court order suspending them from office was lifted.
JBS had previously named interim replacements for the two men, after a court in the country ordered their temporary suspension in connection with a police probe into reported allegations of fraud at a number of Brazilian pension funds.