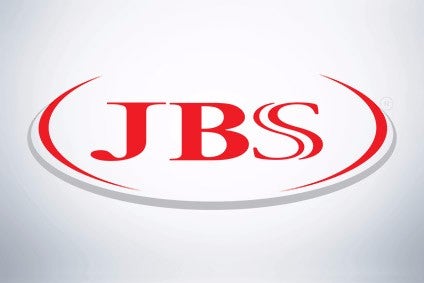 Brazilian meat giant JBS has temporarily suspended operations at its beef plants in the state of Mato Grosso do Sul due to "recent legal action taken against the company".
Reuters reported yesterday (18 October), citing a JBS press representative, the firm had closed seven slaughterhouses in Brazil's second-largest cattle-producing state due to a court-ordered asset freeze, which also affects controlling shareholder J&F Investimentos.

The closures are related to an investigation into alleged tax irregularities, Reuters said, adding, according to financial statements from JBS, the case revolves around tax benefits given to the company by the state of Mato Grosso do Sul.
"While the company does not believe the legal action is warranted, until the matter is resolved, a temporary suspension of operations is the most prudent course of action to protect the interest of shareholders and suppliers," a JBS spokesperson told just-food last night. "No other JBS operations are impacted."
JBS has been at the centre of corruption allegations revolving around J&F Investimentos, and two members of the Batista family that run the investment firm. It has also been part of a probe into alleged payments made by certain Brazilian meat processors to meat inspectors to overlook unsanitary practices.
Brothers Joesley, the former chairman, and Wesley Batista, the ex-CEO, were last week charged with insider trading where they allegedly profited in JBS shares.