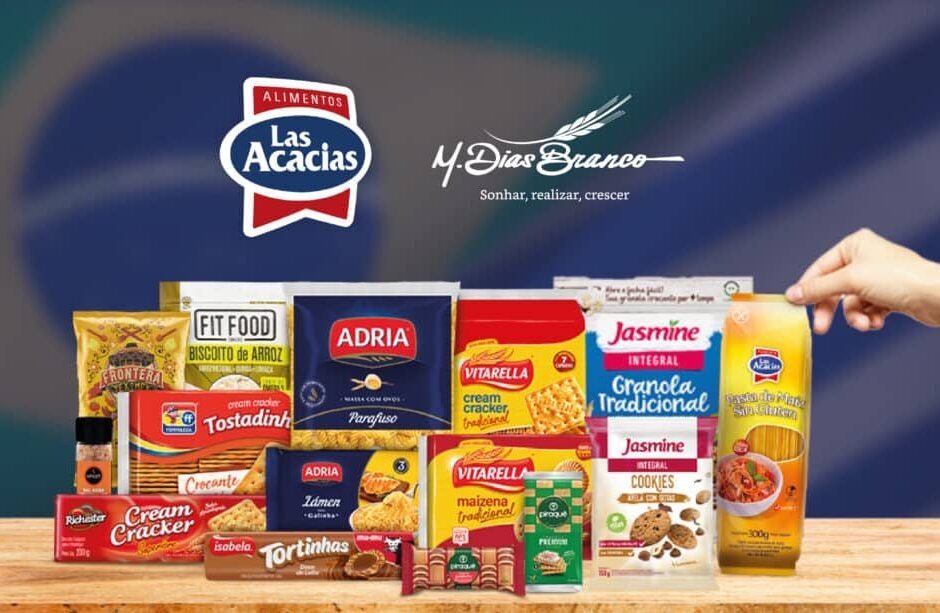 M. Dias Branco, the Brazil-based pasta-to-biscuits manufacturer, has acquired Uruguayan pasta business Alimentos Las Acacias for an undisclosed sum.
It is the Sao Paolo-headquartered company's first acquisition in a foreign market. M. Dias Branco said the deal is part of plans for "the diversification of revenue into another currency".
The acquisition is the company's second in five months. In June, it entered an agreement to acquire the Brazilian division of French dietary food specialist Nutrition & Santé.
Las Acacias is best known for its dry pasta products but has a portfolio that also includes sauces and cake mixes. M. Dias Branco suggested it is among the top three food businesses in Uruguay.
Founded in 1952 in Montevideo by businessman Jesús Rega, Las Acacias is currently led by the second generation of the family. Its products are made in its own plant in the Uruguayan capital where it also has a distribution centre.
Publicly-traded M. Dias Branco already exports its products to neighbouring Uruguay.
Gustavo Lopes Theodozio, vice president of controllership, investments and investor relations at the Brazilian firm, said Las Acacias was chosen for its first international acquisition because of the attributes of the brand and its "excellent" productive and distribution infrastructure.
"The acquisition is aligned with our strategic plan, which provides for the diversification of revenue into another currency. We want to expand Las Acacias globally and also the presence of the brands we have already distributed in Uruguay," he said.
The company said the proximity of Uruguay to the southern region of Brazil and the business environment in the country were also factors behind the acquisition.
M. Dias Branco has 17 production units in Brazil, which it suggests will aid Las Acacias to scale up its operations.
In its 2021 financial year, M. Dias Branco generated sales of BRL7.8bn (US$1.51bn), an increase of 7.7% from a year earlier. However, EBITDA and net income both fell.