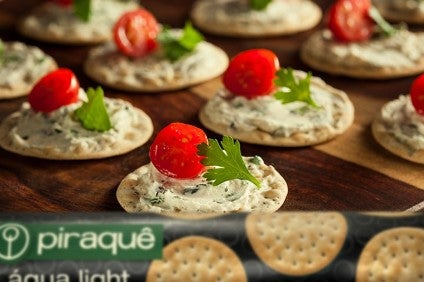 M. Dias Branco is buying up the shares of Brazilian peer Indústria de Produtos Alimentícios Piraquê as it seeks to add "high value-added products" to its portfolio.
The pasta and biscuits maker is paying BRL1.55bn (US$491.2m) for Piraquê, which manufactures pasta, biscuits, crackers and soft drinks. Until the transaction is approved by the relevant authorities, the two companies will continue to operate independently, M. Dias Branco said.
Founded in 1950, Rio de Janeiro-based Piraquê makes foods under its own brand name and reported revenues of BRL717m in the fiscal year ended in September.
Pedro Leduc, vice president for Latin America equity research at JPMorgan, said Piraquê generated EBITDA of around BRL38m, representing about a 5% margin, versus margins of M. Dias Branco in the "high teens".
Leduc said: "Valuation using their public financials seems dilutive, but we believe they include relevant non-core businesses related expenses which is common to see in local family run businesses. It will likely take time and work, but under more normalized mid-teens-margins we see this deal converging closer to M. Dias Branco's own 14-15x EV/EBITDA and being EPS neutral.
Located in Brazil's northeastern region of Ceara, M. Dias Branco's brands include Adria, Estrela and Isabela. The company is listed on the country's stock exchange.
As well as expanding its product portfolio, M. Dias Branco said the Piraquê acquisition reflects its strategy to accelerate its growth in the south and south-east regions of Brazil.
The acquisition is a "relevant and long-awaited strategic move" for the company's geographical expansion, JPMorgan's Leduc said.
"All in, we see this M&A as strategic, but hard to assess its full potential given [the] lack of disclosure," he added in a research note.
"More details around synergies and low-hanging cost opportunities should be disclosed by the company once anti-trust approval is received."