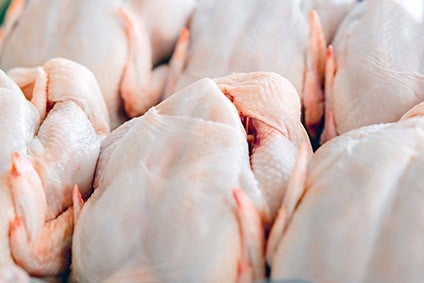 Pif Paf Alimentos, one of the largest food producers in Brazil, has acquired local chicken processor Uniaves.
Also known as Rio Branco Alimentos, Pif Paf is a diversified food business with a portfolio ranging from meat and poultry to snacks and ready meals. The company was founded in 1968 with its headquarters in the south-east state of Minas Gerais. It operates 20 facilities around the country, including commercial offices and manufacturing plants.
Uniaves, which serves the retail and foodservice channels, is based in the municipality of Castelo, which is in the neighbouring state of Espirito Santo. The purchase price was not disclosed in a statement from Pif Paf.
Pif Paf said the deal for Uniaves is subject to approval from Brazil's competition authority, the Administrative Council for Economic Defense, also known as Cade). The transaction is intended to support Pif Paf's expansion in the domestic poultry market, as well as overseas, with additional processing capacity.
Founded more than a decade ago, Uniaves supplies the Brazilian market with preservative- and hormone-free frozen chicken products and also exports to "several countries" in Asia, the Middle East, Africa, and Central and South America, according to its website.
Pif Paf, which owns brands such as Fricasa, Club V, Ladelli and Flip, as well as its namesake label, said all Uniaves operations and employees will be retained post-transaction, without providing further details.
As well as a presence across the meat spectrum, Pif Paf also operates in the categories of fish, pasta, plant-based foods, desserts, salads and sandwiches. The company has a presence outside Brazil, exporting chicken lines, pork products and processed foods to more than 20 markets via partners based in countries including Japan, Singapore, Russia, Angola, South Africa and the United Arab Emirates.