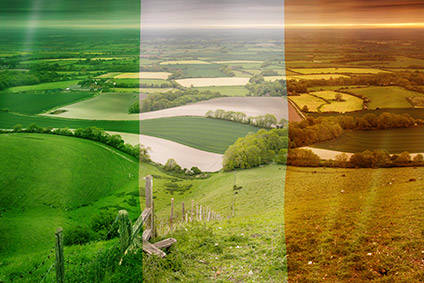 A report from Ireland's Department of Finance says the country's agri-food sector will be in a vulnerable position post-Brexit, the UK's withdrawal from the European Union.
Its newly-published UK EU Exit – Trade Exposures of Sectors of the Irish Economy in a European Context report suggests cereal and cereal-preparation products top the list of the most vulnerable sub-sectors in the Irish food industry, followed by fruit and vegetables.
Meat, dairy produce and eggs are also mentioned as at risk food segments.
Ireland, an EU member, will be especially affected by the post-Brexit trade environment because of the high percentage of its produce that is exported to the UK.
In 2015 the percentage of Ireland's food and live animal exports that was sold into the UK was 46% while the figure for manufactured goods was even higher at 55%.
The report highlights two major, potential problems for Irish producers: a tariff schedule, such as that of the World Trade Organization, being applied to EU-UK trade post-Brexit and the UK seeking new trading partners from outside the EU.
"Irish exporters will be exposed to increased competition on two fronts," it said.
"There would be higher entry costs in accessing the UK market and increased competition from third party producers."
The Irish government has awarded the country's food board, Bord Bia, US$8m to help support the country's food and drinks sector in dealing with issues related to Brexit.