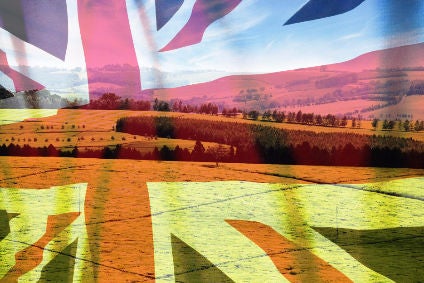 The director general of the Food and Drink Federation (FDF) has slammed the UK government for failing to have a coherent plan in place in the event of a Brexit vote, following the first meeting of business leaders since the referendum.
Ian Wright, said he remains unconvinced by Business Secretary Sajid Javid's argument the vote to leave the EU could provide new opportunities for the UK's food and drink sector.
"Business leaders and representatives are sombre, and very concerned about the various implications of the vote last Thursday," he said. "It's now clear that the 'remain' camp had no plan B and the 'leave' camp had didn't have a plan at all. That's bad for all those who run a business – large or small.
"I think people are waiting for both roadmaps to solutions and, of course, for the solutions themselves. We need a clear direction of travel and we clearly aren't going to get that until October."
Wright spoke out after the meeting with Javid and other leading trade associations, where they discussed their most immediate concerns and the challenges facing businesses and their staff in the wake of Brexit.
One of the most pressing issues for the food and drink industry is of the 100,000 workers from the rest of the EU who are employed in the UK's food industry. Combined with an ageing population, and the fact that 130,000 workers are likely to retire in the next ten years, the food sector could face a serious skills gap in the not too distant future if it is prevented from employing workers from the EU.
To mitigate this looming crisis, Wright demanded assurances from the government that EU nationals working in the UK will be granted leave to remain.
"Access to the single market and to free movement of labour from across Europe are very important to the food and drink industry," he said. "We employ around 400,000 workers, of whom around a quarter are from the EU, and they're very concerned at the moment.
"The EU single market is the biggest single issue for all businesses, both within Europe and the benefit of European tariffs that have been negotiated with third countries. We very much welcome Sajid Javid's commitment to make access to the single market his number one priority."
During the meeting, Wright revealed he also raised the issue of the impact of a new relationship with the EU on trade and regulatory stability.