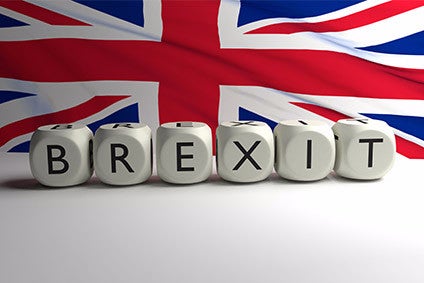 Unfettered access to the EU's labour market, reassurance to those EU migrants already working in the UK, as well as continued market access to EU consumers, ingredients and existing trade deals are some of the key tenets of the Food and Drink Federation's (FDF) manifesto for the Brexit negotiations.
In an open letter to the new Prime Minister Theresa May, the FDF has set out the food and drink sector's most pressing priorities for the negotiations with the EU on the UK's new relationship with the Union.
The FDF's manifesto 'A New UK-EU Relationship – Priorities for the Food and Drink Manufacturing Industry' highlights the main short- and longer-term actions that the largest manufacturing sector in the UK requires if it is to remain successful.
"Britain's food and drink manufacturers are responsible for feeding millions each day," said the FDF's director general Ian Wright.
"A healthy and secure food and drink industry is critical to our national community and economy. Today we set out priority actions for the new government to help bring much-needed stability and confidence back to the sector and wider UK economy. Our partnership with UK government has never been more important to keeping food prices stable, protecting UK competitiveness and securing a skilled workforce for the future."
The FDF wants the 100,000 EU nationals who currently make up around 27% of the UK food and drink sector's 400,000-strong workforce to be reassured of their place in the UK.
It is also calling for a new UK migration policy to enable the industry to access the estimated 130,000 new skilled workers it will need by 2024.
Given a majority (70%) of UK trade in food and drink is with the EU, the FDF is asking the government to prioritise tariff-free market access through a UK-EU trade deal before proceeding with the Article 50 exit process.
It also wants continued access to the 53 free trade agreements already in existence, without renegotiation.
In addition, the FDF is demanding "a clear roadmap" setting out how the exit process will be managed, to ensure an appropriate regulatory framework that ensures the confidence of consumers and industry.
The manifesto also urges the government to take action to address the current economic and currency volatility, which has seen the cost of imported ingredients increase by more than 10% overnight, and for the proposed apprenticeship levy and soft drinks tax to be put on hold.