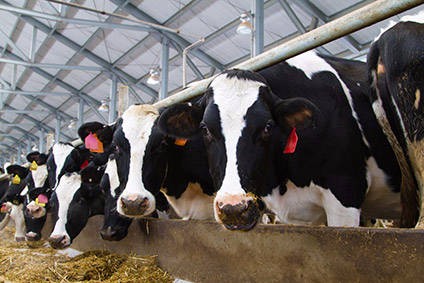 Ireland's Food Minister, Michael Creed, has called for the EU to adopt a "flexible" approach to any dairy aid package, insisting currency uncertainty in the wake of Brexit and the country's "unique" trading relationship with the UK should be taken into account.
Speaking at the EU Council of Agriculture Ministers in Luxembourg, Creed, Ireland's Minister for Agriculture, Food and the Marine, said he had asked Phil Hogan, the EU's Agriculture Commissioner, to consider the "deployment of a further targeted aid package" for dairy farmers, similar to a package to support the sector introduced by the EU last September. "This gave considerable flexibility to member states to adopt responses suited to their national circumstances, and I believe such a measure could play a further important role in 2016. The key word here is flexibility and it would be important not to attach conditionality or complications to such targeted aid," Creed argued.
Creed also noted the need for any package to acknowledge the changing currency situation in the wake of the UK's referendum on EU membership and Ireland's trading relationship with the country.
"I believe our focus must remain on providing real, practical and immediate assistance for farmers. In addition to intervention, I have called for the deployment of other measures that will provide real benefit for farmers in the short-term including the bringing forward of the delivery date for direct payments. Last year member states were also able to pay an advance of 70%, and I have again asked the Commission to consider raising this percentage further in 2016," Creed revealed.
In 2015, Ireland's food and drink exports to the UK were worth an estimated EUR4.4bn (US$4.85bn) after rising 7% on 2014. Sales to the UK accounted for 41% of the value of Ireland's food and drink shipments last year, which totalled EUR10.83bn.
On Friday, Bord Bia, the government agency that promotes Ireland's food and drink industries domestically and abroad, said Brexit "represents a significant challenge" to the sectors.