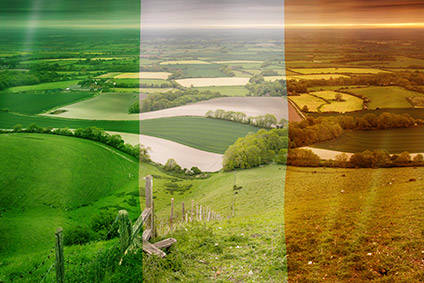 The UK's departure from the EU "represents a significant challenge" to Ireland's agri-food industry, Bord Bia, the government agency that promotes the industry domestically and abroad, said this afternoon (24 June).
In 2015, export sales to the UK were worth an estimated EUR4.4bn (US$4.89bn) after rising 7% on 2014. Sales to the UK accounted for 41% of the value of Ireland's food and drink shipments last year, which totalled EUR10.83bn.
When Bord Bia announced the figures in January, it said: "With 41% of exports going to the UK and 28% to markets that predominantly trade in US dollars, any change in exchange rates has the potential to impact on competitiveness."
Aidan Cotter, chief executive of Bord Bia said the agency would continue to work with Ireland's food industry to "maintain and build on this vital trading relationship" against the background of any new trading arrangements that are set to be negotiated after Brexit.
"The UK is Ireland's largest customer for food and drink. Despite its continuing and expanding global reach, the UK has continued to represent a growth opportunity for the Irish food and drink industry, driven by a strong economy and an increasing population," Cotter said. "The UK is a net importer of food and Ireland as an exporter is considered a perfect match. The immediate focus of food and drink exporters concerns the development in the sterling versus euro relationship and how to manage the increased volatility that has emerged following the vote."
However, Cotter added: "The resilience of the Irish food sector, the longstanding and strong trading relationship between Ireland and the UK, and the close ties between both countries will help the Irish food industry navigate through these uncertain times."